If you have owned a holiday home, you will know that it can be difficult to attract guests to your property over the winter months.
That's seasonality for you. However! There are a few tricks you can play to maximise your bookings and ensure it's your property that gets booked in these quieter months.
Find New Markets
Perhaps in the summer months, your typical guest is a family of four, maybe even with a dog. They want to be near the local attractions, restaurants, etc.
So your listing is likely to be geared towards attracting those guests.
But what about those who want to travel in the low season? What do they want and is your listing offering it?
Build a profile of the type of guest that travels to your area in low seasons.
Are retirees avoiding the crowds of the high season? Is it business travellers? Couples on a romantic getaway?
Check out your competitors' reviews for low seasons. You can usually find out why they were travelling then. What did they do? What did they like?
Once you are able to build up a picture of your low season guests, you are able to adapt your listings to attract them.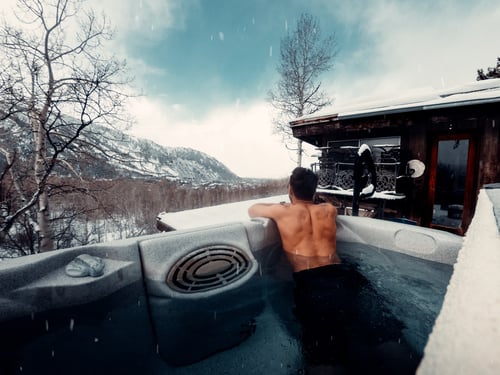 Change Your Pricing...Maybe.
Some parts of the country do well for occupancy over Christmas (Lincoln & York I'm looking at you and your Christmas markets). Whilst other areas are more reliant on the summer months.
Wherever you are in the country, you need to stay competitive. That means finding out what your competitors are doing (including hotels), pinpointing those who are doing well with bookings and monitoring their winter pricing.
If winter is a low season for you, set your prices so that they're attractive but be sure to cover your costs and still make a (smaller?) profit.
However, if winter is a strong month for your business, then price it accordingly.
Dynamic pricing is your friend and saves you second-guessing what the market is doing, as it will build an automated pricing strategy based on data.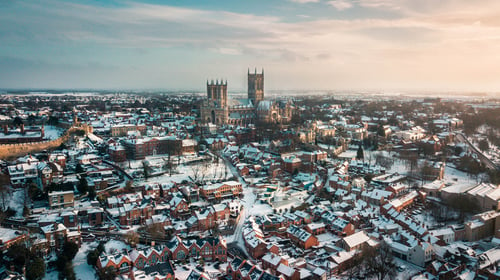 Upgrade Your Amenities
This is all about trying to appeal to your guests through the winter months.
Not everything has to come at a great expense either. Sure a log burner is lovely in the winter months and there's something rather appealing about it. However, providing a spare pair of wellies/boots or walking guides for your winter walking guests can have high perceived value but it's at a relatively low cost to do so.
Try changing up your welcome pack (or start doing one, if you don't) to feature more winter items. Consider adding hot chocolate sachets, hot water bottles, cosy dressing gowns.
These sorts of things can make your guests feel like they're really treating themselves at your holiday home.
It's small touches that could be the game-changer for you at the point of booking - and guests will comment in their review of your property - a virtuous circle!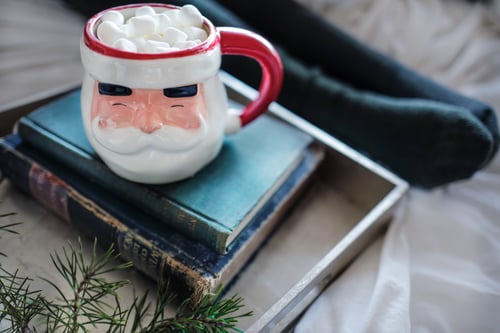 Change Your Photos
If you think of photos of your property as your shop window, you'll understand that they are your best marketing tool.
Shops change their window displays to showcase autumn, winter, all the seasons, and so should you.
Why?
Images can set the scene for guests. It can help them imagine them being where the image is taken.
A nice photo of autumn leaves on a crisp morning in your beautiful garden? Yes please.
How about a beautiful snow scene of your holiday home? Magical!
One thing you can't influence is the Great British Weather but what you can do is show that your guests will have plenty to do should they end up stuck indoors.
Board games. Books. Facility to cook a warm stew. Hot chocolate. Log fires.
These are all warm, welcoming, cosy experiences that appeal to guests.
Taking new photos is something that can be time-consuming but enabling your guests to picture themselves in your property is priceless!
Or use library shots of your beautiful town/city in Winter!
Smooth Booking Process
Keep things simple for your guests. Spontaneous getaways during the winter months are growing so you want to ensure that you and your property can be available for last-minute bookings.
Brag About Your Place
As you probably already know, places live or die by their reviews.
Got some good reviews? Shout about them!
Share your positive reviews over social media. It allows potential guests to see what you offer and what's so special about your place.
Did they enjoy the local walks? Your welcome pack?
Anything that shows that your holiday home is a desirable destination during the winter months will help.
It's your work. Be proud of it.
Get A Management Company In
Predictable, right?
Seriously though, professionals know what they're doing. Attracting guests all year round is their job.
Running your own holiday home is tiring work. Sometimes the best solution is to let the experts take care of it for you...you know where we are 😉