Airbnb recently announced the launch of their new service, Airbnb Plus.
Airbnb values the guest experience. They believe guests of any background, travelling for any reason can find and enjoy the comfort of home, anywhere. Airbnb Plus is the just the next step in their quest towards creating the perfect guest experience.

So, what is Airbnb Plus?
Basically, Airbnb Plus is exactly as it sounds - the Airbnb we all know and love, plus more. Airbnb Plus is Airbnb's new service that allows guests to browse through new collections of hosts to guarantee they have a bespoke quality-ensured Airbnb experience. Guests can now choose the right host, the right Airbnb, from the right collection to suit their specific needs. Hosts in these new collections go above and beyond the essentials of a superhost. Each Airbnb is verified in-person for quality, style, easy check-in, essentials, fast wifi, and a fully-equipped kitchen. Each home featured on Airbnb Plus is comfortable, well-equipped, well-maintained, and thoughtfully designed.
What are the New Collections?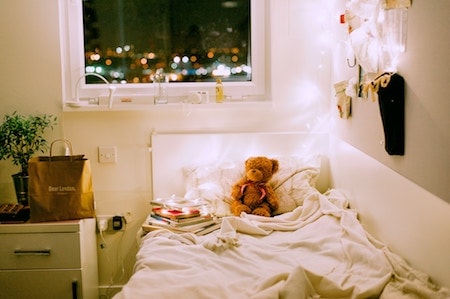 Whether you are travelling on a family holiday or attending a business conference, Airbnb has the right host for you. New collections already live are "Family" and "Work". No longer will families with toddlers unknowingly pick an Airbnb with a lot of stairs and sharp designs. No longer will unlucky businessmen sleep in a pink single-size beds with their feet hanging off the edges.
Collections coming to Airbnb in the near future are "Honeymoon", "Wedding", "Social Stays", "Dinner Party", "One-of-a-kind", and "Group Getaway". Soon, it will be as easy as a click to find the perfect travel solution for all your needs.
What is the benefit to Hosts?
Airbnb Plus not only benefits guests, but also Airbnb hosts. Airbnb Plus verification can increase host credibility, driving higher rates of occupancy. Airbnb Plus also allows verified hosts to be more easily accessible to the "right guests". Because hosts' properties are listed in function-specific collections, family-oriented Airbnbs, will no longer host groups of young adults; business-oriented Airbnbs, will no longer host families.
How does Pass the Keys fit in?
Pass the Keys manages its Airbnbs to a standard that can be easily verified for Airbnb Plus. All Pass the Keys Airbnbs are quality-ensured and equipped with amenities such as fast-wifi, linen and towels, and functional kitchens. The Pass the Keys Airbnbs are also all equipped with police-approved key safes, making check-in easy and efficient.
To find out how you can get your Airbnb approved to be in the new Airbnb Plus collections with the help of Pass the Keys, visit https://www.passthekeys.co.uk/.