More and more UK residents are becoming Airbnb hosts. In fact, during the last year people from over 2,600 places in this country have welcomed 8.4 million guests who have travelled on Airbnb. Regardless of whether you live in a village, town or a city, becoming a host is definitely a great way to make some extra cash. However, the extra income is not the only benefit of hosting. You will be able to meet people from all around the world, create friendships that would have never existed, learn about different cultures and hear interesting stories.
Since Airbnb allows you to read reviews of your guests, you will be able to find a little bit about them before you let them stay and lower the chances of hosting someone who will turn your place into a pigsty. Hosts on Airbnb in the UK have been welcoming guests into their homes for a decade now, and if you want to run a successful Airbnb business, there are several ways you can set yourself apart from the competition.
Make a good first impression
Keep in mind that guests who enjoy staying at your place may come back again, so try to make the guest check-in process smooth and welcoming. Since you get only one chance to make a first impression, don't let guests check-in early if your home is not clean yet, even if they say they don't care. Simple tricks such as offering 24h self-check-in, sending a text to the guests during the first day of their stay to make sure everything is okay, immediately repairing something if it gets broken, and asking for permission to enter your rental space while it is occupied will earn you those extra brownie points and boost your popularity. In order to successfully advertise your property, you will need to pay close attention to the pictures you post online. Some people decide to hire a professional photographer but if you want to take photos of your place yourself, there are several things you can do to ensure they look amazing.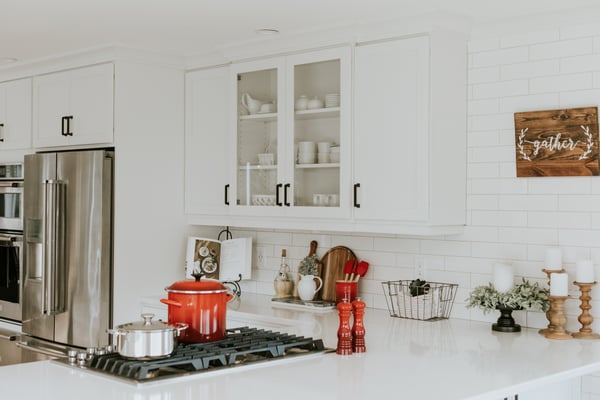 Upload a lot of pictures
People who rent vacation homes on Airbnb want to know exactly what they are paying for, so make sure you upload pictures of every room in your house. In addition, you can post pictures of the view from the windows of the microwave in the kitchen, of the yard, front gate, etc. This way it will be easy for your potential guests to imagine themselves spending time in your home and make the decision to rent it. Quality photos are a must so j make sure you have a camera that takes quality photos in high resolution. The last thing you need is to spend hours cleaning your home, arranging furniture, strategically placing flowers, and taking photos just to end up with blurry shots. Investing in a tripod is also not a bad idea, especially if you don't have a steady hand.
Listen to the professionals
Did you know that you should take the pictures in landscape mode, use the grid tool and shoot in the corner and not the middle of the room? If not, before you start taking photos, go online and read useful tips from professional photographers. Resourceful sites such as Sleeklens offer great advice, so you will be able to learn what to do and what to avoid when taking and editing your photos.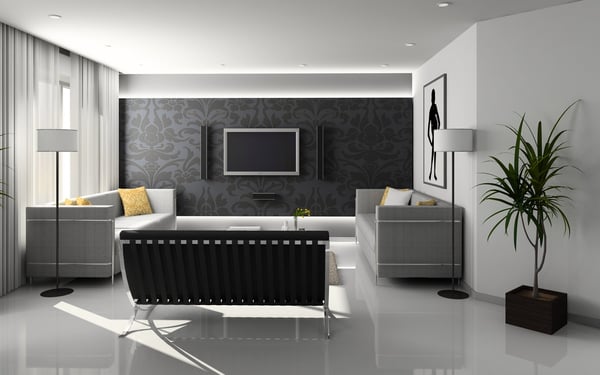 Think like a guest, not a host
Maybe you spent days choosing those fluffy cushions for your sofa or maybe you just love the plant in your dining room, but focusing your pictures on these details is not a good idea as the photos won't be very useful. Instead, try to think like a guest for a minute and see what information might be important to them. Single, young people want to know what the nightlife is like in your area, so consider putting up photos of the local pubs or clubs. Guests who have children might be interested in knowing there is a playground in your neighbourhood. Uploading pictures that appeal to the specific needs of the people you might host will make their decision-making process far easier.
Make it homey
The moment they see pictures of your place, your guest should be able to imagine themselves cooking in your kitchen or reading in your living room. It is these small details that make your home seem cosy, warm and inviting. Therefore, set up your place like you are having a dinner party, put some magazines and cute coffee mugs on the table in the living room, place some fresh flowers on the nightstand, or lit candles in the bathroom. However, make sure you don't go overboard because too many things can make you place look smaller. Great photos can make your listings stand out from the rest and with these tips, you will be able to draw in potential guests.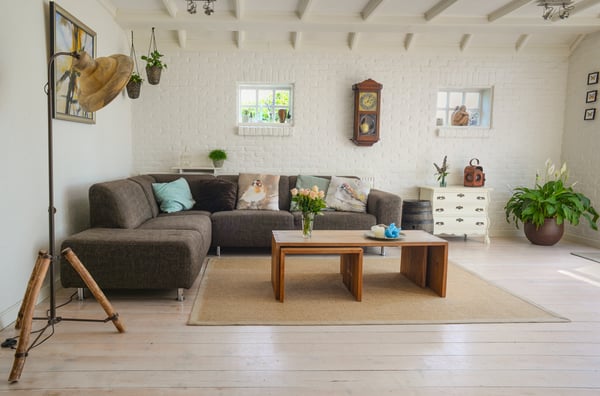 One of the main reasons guests choose accommodation on Airbnb instead of hotels is because of the individual charm each home offers. The monumental increase in the number of travellers seeking a personalised experience through this platform in recent years has, therefore, proved a gold mine for Airbnb hosts. With this in mind, it's important for hosts to not only do all they can to make a good first impression through top-notch check-in and communication but also to stand-out on Airbnb listings with enticing, high-quality photos. This means attention to detail in all areas is essential if you want to be a successful Airbnb host!
If you are looking for a hassle-free way to get all of these things right, then Pass the Keys would be a great option. We provide 5-star and end-to-end services, from putting your property on multiple booking platforms, finding and vesting guests to checking the guests in and out and doing the cleaning afterwards. All you need to do is sit back, relax and earn money!
Find out how much your property could earn by entering a few simple details here, or give us a call on +44 20 8050 2818 to discuss what Pass the Keys can do for you!