Using an Airbnb management company in Chester vs self-managing is a choice all short term rental hosts have to face at some point in their journey. Read on to find out what questions you can ask yourself to help make this decision.
Have you had enough of managing your own holiday let property in Chester? Isn't it time to hand it over to the number one Airbnb management company in Chester and let them take the hassle?
Chester has recently won the 'Best Staycation location' in the 2021 iTravel awards. What does that mean if you are Airbnb hosting in Chester?
Well, it means that we will see more guests, more bookings and of course more income. If you're currently self-managing, that also means much more work. Current estimates are that it can take over 40 hours a month to self manage your Airbnb.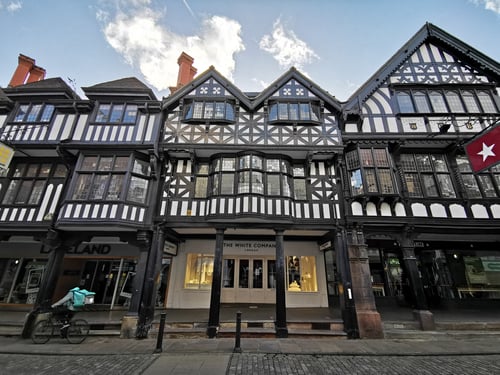 Here are several important questions you need to ask yourself about Airbnb management:
Do I have the time to self manage my Airbnb?
Managing an Airbnb can be very time-consuming. What started off as a way to earn a bit of extra income can quickly grow to become a full-time job. Handing your property over to a professional Airbnb Co-host like Pass the Keys means you'll not only earn more income, due to our proven marketing techniques but that you'll free up a whole lot of time. You can also be sure that we'll follow all the necessary guidelines and get the best quality clients to enjoy your property! And that means a 5-star review and more bookings.
Do I want to manage my own Airbnb?
Do you really want to be answering calls at 9pm for guests that are lost and can't find your property? Or at 3am from a guest that has lost a key after having 'one too many' drinks.
We look after your guests from the moment they book, making sure they have a first-class experience. And using a holiday let management in Chester like Pass the Keys will make the whole experience hassle-free for you too!
Can I manage my own Airbnb?
Consider everything that's involved, like 24/7 guest support, sourcing and retaining the BEST professional cleaners. Finding and arranging professional hotel quality linen, purchasing and restocking toiletries. And this is just once guests have booked. Do you have time to market your Airbnb and vet guests and price your property competitively to make the most of seasonal highs and popular local events that drive tourism?
Quick responses to guests questions will mean you rank higher in Airbnb searches resulting in more bookings.
Cleaning standards need to be very high, especially in current times. You need Airbnb experienced cleaners to ensure that your property is cleaned and sanitised to the highest standard otherwise your reviews will suffer.
Who will handle maintenance if your boiler suddenly stops working during a shower?
What happens when you want to go on holiday?
This is just the surface of what we provide as one of the countries top holiday management companies.
At Pass the Keys we offer full Airbnb management in Chester and we are here to make the whole experience as hassle-free as possible for you. Not to mention make you more money in the process!
Give us a call now on 01244 566 450 and ask how we can help you to enjoy the Airbnb hosting experience.
Image credit - Matthew Burton