'Isn't there more wear and tear with Airbnb's than with long letting?' is a question I'm asked a lot when speaking to a new potential host interested in our Airbnb management service in Chester.
The answer quite surprisingly is the opposite and here are the reasons why:
We aim for a average occupancy rate of around 70%, this is the sweet spot for optimising occupancy and average price per night. So, you actually have people in your property for less time than if they were there full time, as you would with a long let.

A different standard of decor is expected when 'Airbnbing'. Whilst this may cost a little more to set up, better quality fittings will last longer, look better for longer and psychologically we treat things better if we think they are a luxury that someone has made an effort to provide. Higher spec also means higher daily rate and occupancy and leads to a better ROI (return on investment).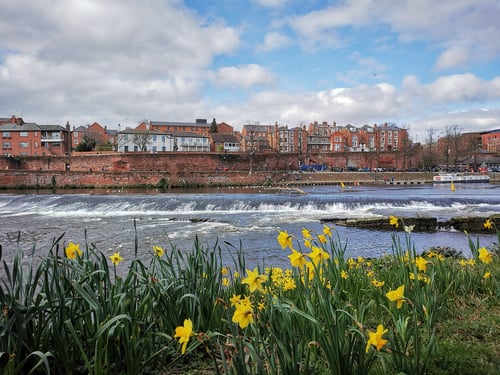 There is often a sense of trepidation when a long term tenant leaves as to what state your property will be left in. Best case it just needs a lick of paint, but more often there can be quite a lot of maintenance, which is sometimes quite costly. A professionally managed Airbnb is professionally cleaned between stays, usually once or twice a week. Our cleaners are our eyes and ears on the ground, so we get to know about any issues before they become problems. This means that we can fix them while they are minor problems, rather than only finding out when it becomes a more serious problem or at the end of a tenancy.

Finally, with Airbnb we get the chance to review our guests as well as them reviewing us. This accountability means that guests are far more mindful and respectful of your property than they may be at a regular hotel.
So the reality is, you'll have less traffic in your property, weekly cleans that allow us to keep on top of any maintenance issues, and although better fittings may cost more initially, you'll soon reap the rewards due to all the extra income you're making.
If you're considering Airbnb Management in Chester then call us today to find out how much you could make on your property with our free income tool.