As of 19th July 2021, people across all four corners of Britain will be breathing a sigh of relief. Social restrictions are finally beginning to relax across the UK, but unfortunately, this does not mean the pandemic is gone for good. Many potential Airbnb guests are hesitant to book short let rentals due to concerns over their safety. Follow our guide on how to keep Airbnb hosting safe for everyone!
The ending of restrictions on social contact in the UK will have many holiday let hosts jumping for joy. But don't forget that there are many potential guests who will continue to be extremely vigilant, whether that be due to personal preference or for health reasons.
So, how do you reassure guests that your continual priority is to keep them safe from the effects of COVID-19? Here are some key recommendations to get you started.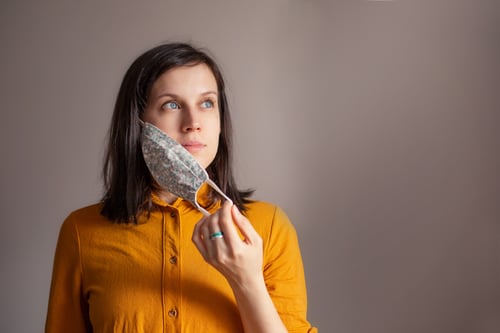 Follow Local Safety Protocols
Bear in mind that the UK's easing of COVID-19 restrictions is an ongoing process, and carried out differently on a national level.
On the 19th July 2021, England is set to relax all legal restrictions on social contact. There will no longer be any limits on how many people can meet and the 1m-plus distancing rule will be removed. Northern Ireland is set to ease COVID-19 measures from 26th July. A few weeks later, Wales and Scotland will be lifting most of their COVID rules on 9th August 2021.
If your short-let property is subject to a different national authority to your home address, it is vital that you are up to date with the different national requirements. You don't want your holiday home to run afoul of the local government or mislead your guests.
Even when you've complied with all local government regulations, remember that you are selling a service, and this requires good advertising. You want your home to appeal to high-quality guests, and prioritising guest safety is a key way to boost your appeal. If you plan on meeting and greetings guests or carrying out a physical key exchange, let them know in advance that you are happy to wear PPE or a face mask in their presence. This will convince any hesitant guests that your first priority is their health and wellbeing.
It would also be helpful to reassure guests in your property listing that the same stringent cleaning carried out earlier in the pandemic will be maintained for guest safety.
Guests want to feel safe and comfortable, so following all local government protocols and maintaining high-quality cleanliness is essential. This leads us to the next point:

Maintain COVID-Standard Cleaning Operations
Airbnb has outlined several key steps to ensure that your home is kept clean for guests. You can read their full guidelines here, but here is a general summary of what you should keep in mind as the basic cleaning requirements:
Prepare your space by ventilating the area, washing your hands, cleaning supplies, and getting proper cleaning equipment. Use hand sanitiser whenever possible, reducing your transmission from surface to surface when you're not wearing gloves.
Next, you will need to sanitise your property. It is important to pay attention to high-use objects such as doorknobs, remotes, and bathroom fixtures. Use an approved sanitising agent, and let it sit for the specified amount of time.
This part is especially important in order to continue preventing the spread of COVID-19 and might differ the most from normal cleaning protocols. This is more than just washing the floor with a bucket and a mop!
Double-check everything, following specific checklists to ensure that you've covered all of the important and high-use spots.
Only replace items for the next guest once everything has been sanitised, and don't re-enter sanitised rooms unless necessary. There's no need to contaminate surfaces or objects all over again!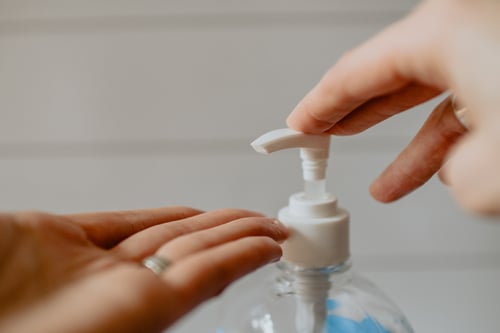 Still Feeling Uncertain About Post-Pandemic Hosting?
Running an Airbnb is a lot of work in normal times, and these are far from normal times!
A holiday let agency such as Pass the Keys will arrange for a stringent cleaning of your property following every check-out, using vetted, reputable Airbnb cleaners.
It may be a good idea to hire an Airbnb agency to help with the upkeep of your property, particularly if you aren't in close proximity to your Airbnb. Pass the Keys covers your listing, property management, guests, and general Airbnb management. This includes cleaning and maintenance! Whatever you might need for your short letting business, we can guide you through it.
Hiring a professional property management company can save you time and money and boost your credibility. You won't have to worry about cleaning equipment, cleaning protocols, checklists, or guidelines, and can rest easy knowing that both your property and your guests are in safe hands. Not to mention that you won't have to check in on everything! - Pass the Keys offer a 24/7 guest support service to help with any guest enquiries during their stay.
Besides our team's Airbnb cleaners and managers, we also offer articles and guides to help you improve your Airbnb rental. We have recommendations for handling pets, dealing with bad guests, renting your holiday home in 2021, and everything in between.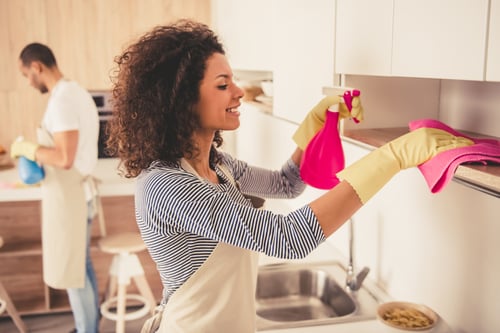 Get In Touch With Us!
If you're interested in hiring Airbnb cleaners or looking to become a short letting host, Pass the Keys would love to help! We provide holiday let and Airbnb management to locations across the UK and can tailor our Airbnb management services to suit your personal needs.
Take a look at our property management services, and how they can help you. Whatever you might need, we're here for you! To find out more, please visit us at https://www.passthekeys.co.uk/.