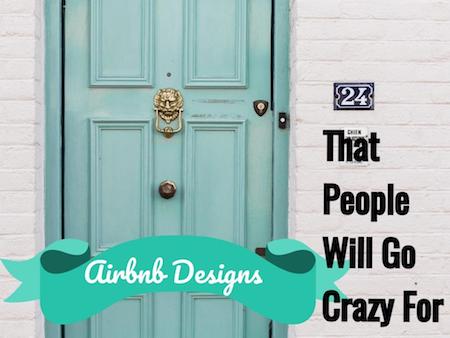 Renting your apartment is a great way to earn some extra money. The more you rent obviously the more you will earn - if earning is your goal, then you should think about the ways to make your rental business even more successful (hint: the look is the key). Take inspiration from these designs to create a unique interior that your guest are going to adore and want to keep coming back to.
Ice Cream Pastels
It is all about ice cream colors! Decorate your rental in gelato pastels to prepare it for the sunny spring. Use a combination of shades, mix up paint colors and create the ones that suit your taste and match your belongings. Add decorative accents in similar tones, pastel-hued vases or powder rose chairs, mint decorative pillows etc. Refresh your flat for the spring and add a splash of color!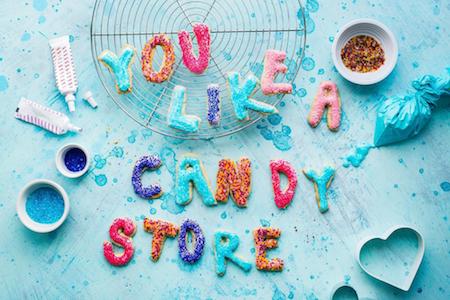 Gold Is The New Black
Add more gold details. Last years metallic trend is definitely gone, and it is all gold everything. I will give your rental a sophisticated look, your guests will see your sense of style and elegance. Replace old boring door knobs and handles with new, shiny gold ones, decorate with gold candleholders, picture frames, mirrors etc. Make the golden details stand out by using darker colors such as indigo blue or dark purple.
Think Embellishment
Decorate you flat with macrame, fringing, tufting, tassels, and feathers to make it more appealing to younger guests. It is all about the embellishments this year so make sure to include handmade hangings and throws in your home. The more cushions and decorative pillows you place on the sofa, the better! It will give your rental a homey and warm atmosphere while making it look really unique and modern.
Feel Free To Exaggerate
Introduce low-maintenance plants into your rental and create a more inviting interior. Add a green armchair, decorative pillows or lush green rug to complete the green style and achieve a monochromatic interior. Place houseplants in each room, on the shelves, window sills or use hanging containers; let them grow leafy and gorgeously. Your rental will surely look like it is inspired by nature. Who doesn't want to spend their time surrounded by greenery?
A Small Balcony Oasis
Speaking of greenery, if you have a small balcony, create a private oasis - everybody loves balconies especially if they are decorated nicely and romantically. Add an outdoor rug, lots of plants, a small coffee table with a couple of chairs, and a lot of little decorative accents. Include a pendant light with the dim light option in your design. Place a lot of candles on the window sill for a touch of romance in the evenings and make sure you've intertwined many vibrant colors with decorative items.
Rooftop Gardens For An Unforgettable Experience
Also, a green roof is a great (eco-friendly) option that will surely attract many people of all ages to your rental because, well, it is a rooftop garden for starters! Spending time in a wonderful green roof garden is a wonderful experience that everybody would like to experience. Imagine drinking your morning tea or coffee on the rooftop, in intimate surroundings tucked in among many lovely green plants, enjoying the beautiful view of the city. Just make sure to put away the gardening equipment and tools, and invest in quality retractable hose reels to ensure a perfectly neat and tidy rooftop garden.
Create A Perfect Garden
Expand the new look of your interior to the outdoors as well, create a magical garden in your backyard or outdoor area (rooftop for example). Combine punchy brights with gold, add more prints with plant print cushions to create a summer party mood. Create a small, tucked in, seating area with comfy strong color furniture. Add vibrant colors, use neutral linen tablecloth, mix tableware and create a unique tablescape with unusual decorative items (maybe flea market finds) such as vintage brass candle holders or teapots.
Follow these simple tips and tricks to give your rental a perfect spring makeover and make it irresistible for your future guests. Let your imagination run wild and choose vibrant colors, plant prints, and decor with just a touch of sophistication through gold details.