Many historic structures are still standing majestically throughout the UK. Norfolk alone is home to several best stately residences in the country. Hence, it attracts thousands of visitors throughout the year. A trip to Norfolk wouldn't be complete without seeing these amazing stately homes and world-famous gardens. Imagine visiting buildings where historical events and tales unfold.
Here's a guide to Norfolk's best stately homes where you can experience a breadth of history and fulfil a glorious and unique escapade:
Sandringham, The King's Norfolk Home
Sandringham the late Queen's much-loved Norfolk residence offers several fun activities for the family to enjoy around the stunning estate. Check out the list of activities that you can do:
1. Take a walk in the woods – A map and numerous routes have been meticulously mapped out on the 243 hectares of Sandringham that are available for public enjoyment. There is also a lovely playground for kids. Evergreen and deciduous trees and pathways allow for dogs and bicycles, and some are handicap accessible.
2. Retail therapy – The store at Sandringham is exactly as elegant as you would expect it to be, filled with premium products like exotically flavoured cookies, Sandringham's own gin, teddy bears, and fancy dog treats. There are also several Sandringham experience gift cards available.
3. Enjoy a typically British cup of tea – You can go all out and have a full afternoon tea in the restaurant at Sandringham, complete with a variety of lovely little cakes, sandwiches, and treats. If you'd like, you can also get a small lunch there. A variety of cuisines are available, all of which are influenced by and made using ingredients from the Sandringham estate. You can also get takeout from the estate so you can have a picnic!
4. Take a Land Rover tour – Her Majesty was well known for her love of Land Rovers and has been seen many times behind the wheel on her estates. A two-hour tour of the estate in a Defender, led by a knowledgeable guide who lives and works on the estate, is available to guests. Guests will see the outside of Sandringham House and Gardens as well as the full estate. Afternoon tea completes the tour.
5. Check out the sawmill and get yourself some timber – The estate has used fencing, gates, and other wooden structures made at Sandringham Sawmill for many years to enclose its grounds. They began selling goods to the general public in 1988 and currently have retail.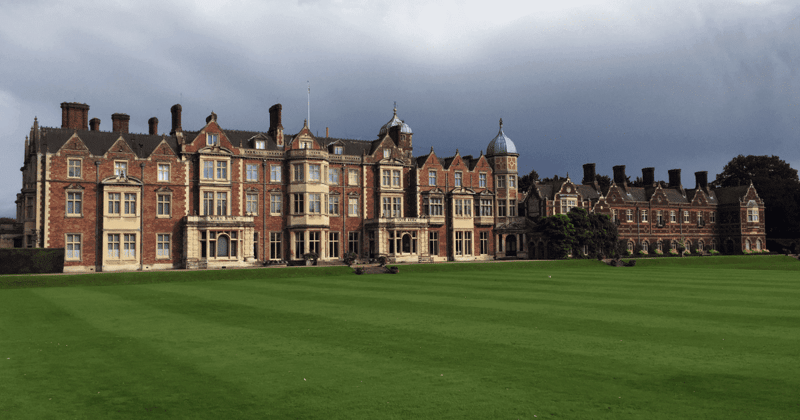 Holkham Hall, The Great Palladian Mansion
Holkham hall is a visually spectacular 18th-century Palladian mansion which was designed by Thomas Coke the first earl of Leicester. The property has always been lived in by the Coke family and today is no exception as it remains privately owned and lived in by Viscount Coke. Upon your visit, you can enjoy the following:
1. Look inside the marble hall – The marble hall is a truly breathtaking building with its impressive 50ft dome ceiling and elegant walls of English alabaster. A grand staircase leads to a myriad of staterooms to explore many of which have maintained their original features from the 1700s.
2. Have a walk around the walled garden – Just a short walk from the hall you will find the stunning walled garden, which is currently undergoing a fabulous restoration project. They hope to restore the garden to its former glory. Each section of the garden will have its own theme from the Victorian greenhouse and vineries to formal ornamental gardens. There will certainly be a lot to see!
3. Enjoy the interactive Holkham stories experience – A celebration of Holkham's rich 400-year heritage and innovative future. Learn all about the property from how the landscapers shaped the setting over the years, how the bricks used to build the property were made on the estate and the influence of the Coke family over the years.
4. Immerse yourself into the sweeping parkland – Everchanging parkland throughout the seasons surrounding Holkham hall. Walking the nature trail around the mile long lake and looking out for nature that also changes with the seasons. The park is filled with historical landmarks, monuments, and architecture along the many different routes and keep an eye out for the Fallow Deer.
5. Action-packed bikes, boats, and high ropes – If you want to include some adventure into your visit Holkham offers a choice of bikes, boats, and even high ropes. Hop on your bike or hire one there, to explore the many corners of the park. On a sunny afternoon enjoy a splash around on the water in a rowing boat and be sure to keep an eye out for all the wildlife. Finally, you can take to the treetops on the ropes course where you will take on swinging bridges, balance beams and zip wires.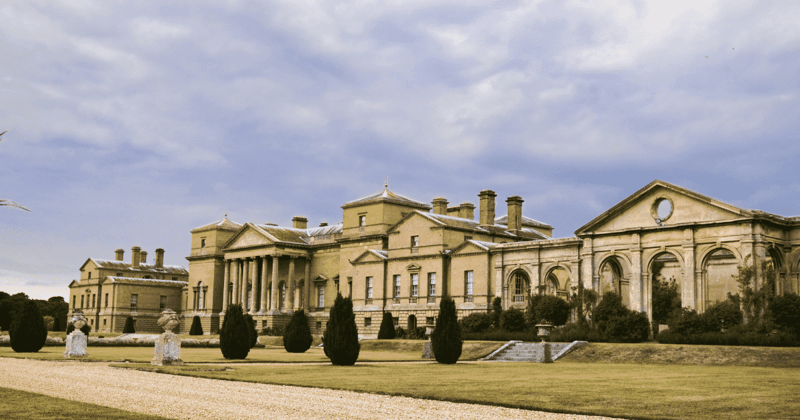 Blicking Hall
Originally owned by Sir John Falstolf of Caister it then changed hands to the Boleyn family. Legend has it that there are three ghosts who patrol the house and the gardens at Blickling, one being Anne Boleyn, one of the wives of Henry VIII. It is now owned by the national trust and home to possibly the most beautiful grounds to walk around in North Norfolk as well as a fantastic Jacobean mansion to browse.
You may do the following activities if you're planning your day out in Blicking Hall:
1. Tour the House – the Jacobean mansion is definitely worth seeing with its long gallery library holding its nationally important book collection.
2. Stroll around the parklands and garden – With over 4,600 acres of woodland, parkland, and farmland, which sits at the heart of Norfolk's beautiful Bure meadows. The 55-acre garden is a result of three centuries of planting, with ancient yews, parterre, lake, and kitchen garden.
3. Shopping – Shop and plant centre filled with homeware, books, gardening accessories and seasonal plants as well as a second-hand bookshop stocked with pre-loved books.
4. Enjoy a bite to eat – If you want a casual bite to eat or a hot/cold drink try the stables and muddy boots cafés offering indoor and outdoor seating.
5. Treat yourselves at the Bucks Arms – After touring the hall and the gardens treat yourself in the 17th-century pub and former coaching inn with indoor and outdoor eating, offering hearty home-cooked dishes.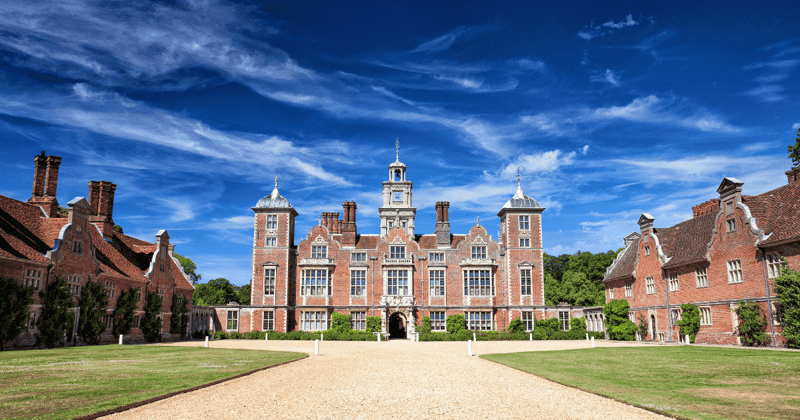 Felbrigg Hall
Felbrigg Hall, one of the most opulent rural estates in East Anglia, is a site full of surprises and pleasures. It combines richness and cosiness, and each room pays homage to Felbrigg's colourful past. We recommend you try the following:
1. The Great wood and the ice house – 380 acres of beech, oak, sweet chestnut, hawthorn, and sycamore trees. It features Victory V avenues commemorating the last squire's brother. And is home to the icehouse which dates back to the 18th century and was built to look like a ruin.
2. Tasty treats in the tea room – If you're staying for lunch or fancy a snack or a drink, the Squire's pantry offers hot and cold drinks, sandwiches, hot food, afternoon tea, cakes and ice cream offering something for everyone.
3. Second-hand bookshop – If you're into your books stop by the volunteer-run shop stocked full of thousands of good quality books that have been donated.
4. Walled garden – A lovely Walled Garden with vegetable beds, trained fruit trees, double flower borders, and an octagonal dovecote.
5. Pop to the shops – Enjoy the shop and pick up some locally produced gifts such as seasonal plants, homeware, and gardening accessories.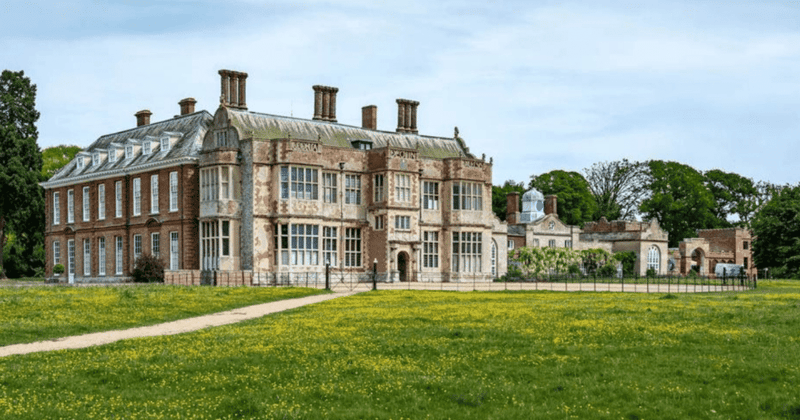 Norfolk doesn't only offer the best stately homes in the country. It has amazing restaurants, picturesque villages, and gorgeous sandy beaches too. Due to its enjoyable, therapeutic, and attractive features, Norfolk is a favourite destination for domestic and foreign tourists. Norfolk is the ideal destination year-round. With thousands of visitors each year, there is a high demand for short-term vacation rentals, and homeowners are profiting from this trend by short-letting their homes.
A bit about Pass The Keys
Pass the Keys, one of the UK's leading short-term holiday management companies, has launched in North Norfolk. We offer a streamlined hassle-free management service that allows homeowners to maximise the full earning potential of their property.
If you have a property in North Norfolk and would like to find out how we can help you please contact Jackie Wurr on 01603 361461 or visit www.passthekeys.co.uk/north-norfolk. We would love to hear from you!