A holiday home is a wonderful thing to have. It's a great way to enjoy some much-needed downtime in your favourite destination, feeling totally relaxed and literally at home. You can make sure you have everything you need without having to pack it each and every time you head away.
Your property is also a great asset, both in terms of equity and the potential to generate an income from holiday letting. However, making a profit from your holiday let is about more than simply making it available to potential guests - how you do it can mean the difference between generating cash or simply moving it around. Get it right and you can earn as much as a 14% yield each year or three times the annual income of a regular buy-to-let investment.
In this article we look at the difference between traditional holiday letting agencies and the Pass the Keys hosting management alternative, explaining why you should consider changing your holiday letting solution this year.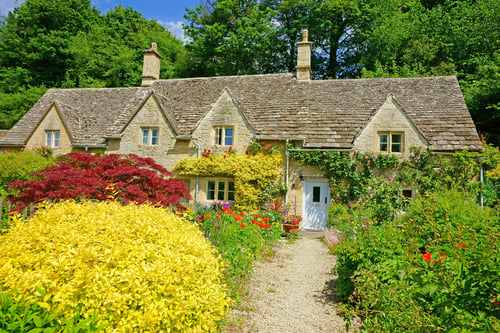 How traditional holiday letting agencies work
Holiday letting agencies have been around for a long time, but the traditional model is quickly getting out of date.
Typically, holiday letting agencies demand that you hand over a large percentage of the year over to them to sell, which limits the amount of time you can enjoy your property and the flexibility that you have to go there whenever you want. In fact, it can feel as though it isn't your holiday home at all.
They are also heavily limited by their own, rather clunky, way of working:
They tend to sell direct through their own website and marketing platforms
They have hefty contracts that you're tied into
Pricing is often set too far in advance to adapt to the current market
They often only offer part of the service that you actually need


For example, property management including cleaning, housekeeping and laundry services regularly need to be sourced elsewhere and/or managed by you. That's time-consuming and can be extremely difficult to oversee/quality control, especially if you live at a distance from your holiday home. What do you do if the cleaner doesn't turn up? Especially if there's only a short window for cleaning between one guest departing and another arriving, and you're 250 miles away?
While there are still some boutique holiday letting agencies around, many have been bought up by big conglomerates, and in that process have lost their attention to detail. That rather defeats the point of using a 'local' company.
The Airbnb Hosting Management Alternative
Pass the Keys leverages the online marketing platform Airbnb and other online marketing platforms to provide a more dynamic, agile, cost-effective, wide-reaching marketing solution for your holiday let.
However, knowing that marketing your holiday home is only one part of the successful holiday letting puzzle, we look after the hosting management and property management as well. That means taking care of the cleaning, the laundry, answering guest queries, managing your listing complete with up-to-date pricing, photos and information, and organising guest check-in.
All of these things take time - time that you might not have or that is better allocated to other things - like your day job, your family or enjoying your property. It's not just a question of getting these things done either - it's about getting them right.
Making sure a property is clean and welcoming on arrival, answering questions from potential guests before they transact their booking, being available for questions when they're at the property and making sure your listing is up to date, are all essential for five reasons:
Getting more bookings
Making sure guests have a great time
Getting good online reviews and recommendations
Encouraging repeat bookings
Ensuring you make a profit from letting your holiday home


Benefits of using a hosting management provider
1) No Contract
With most traditional holiday letting agencies, holiday homeowners are tied into a contract that's a minimum of one year long. That's irrespective of the number of weeks that are sold and means that if it isn't working for you and your property, you have to wait a full 12 months before you can try out an alternative solution.
While some hosting providers follow a similar practice, our hosting management service at Pass the Keys does not. It's in our interest to make sure your property achieves your holiday letting goals and if you're not happy, you can leave any time.
2) A Full-Service Provider
As mentioned, most holiday letting agencies only deliver part of the service you need. It's the same with most other hosting services too. We've already mentioned the importance of property management as well as communication with guests and potential guests.
Finding good people that you can trust to get those game-changing jobs done, and making sure they are booked in and ready to go, especially in peak seasons, is a job in itself. After all, no one wants to arrive at a holiday home to find that the changeover clean hasn't been done and the beds aren't made!
That's why we offer property management, cleaning and laundry services as well as 24/7 guest communications.
3) Market Reach
Most holiday letting agencies operate via their own websites. Some of them generate an enormous amount of traffic, but it's never going to match the reach and functionality of Airbnb.
Direct websites that permit that level of transaction are also extremely costly to maintain. If that cash resource is going into their website, then it isn't going into other areas of their service that could benefit you more. The websites of international online travel agencies are also more likely to offer the kind of dynamic marketing that the likes of Airbnb excel at.
For example:
We work with holiday homeowners to make sure your property is advertised across 20 of the most respected and high performing platforms relevant to your market including Airbnb and Booking.com.
4) The Trust Factor
Trust is an important factor when it comes to spending large amounts of money online. It's also important when people are booking those precious holiday weeks - they want to make sure they have a good time and that they can trust the platform they're transacting with.
Online marketing platforms like Airbnb have a global reputation for trust that they've worked hard to generate and protect. No matter the size of the holiday letting agency, very few have the kind of standards in place that consumers can trust as much as that.
5) Market Sensitive Pricing
Most holiday letting agencies will list pricing a full year ahead. It will most likely include peak and low season variables, but it doesn't respond to real-time changes in the market. That means that you can't take full advantage of price increases when your holiday home location is popular, but you also won't be as competitive as you can be when the market dips.
That's why we recommend and offer a dynamic pricing strategy that maximises your chances of filling any open dates and last minute cancellations.
6) Flexible Guest Check-in
Traditional holiday letting agencies are often extremely stringent about check-in times, which isn't really what a holidaymaker wants to hear about. It can be limiting and can make long journeys more stressful. It's usually because they have someone handing over a set of keys and they want to make sure they get home at a particular time.
We think a holiday should be about the guest and their preferred schedule. So, our hosting management service includes 24/7 guest check-in so they can arrive whenever they want.
7) Guest Support
Potential guests often have questions they want to ask before booking a holiday home. It might be about local attractions, facilities in the home or anything else. Answering their questions quickly, efficiently and helpfully is a really important part of turning a query into a booking. When someone arrives at your property, they might have more questions - what if something goes wrong? What if the hot water has stopped working? What if they can't get the TV to work?
Helping guests out when they need it is essential for helping them to enjoy their break, leaving good reviews on your listing to encourage others to book, and encouraging them to book their next holiday with you as well.
8) Control of Your Holiday Home
One of the biggest issues that holiday homeowners have with traditional holiday letting agencies is the level of control they ask for. Most companies will demand that a minimum number of weeks be allocated for them to sell. That's usually the majority of the peak season dates and usually more than 50% of the year as a whole.
Ultimately, this is your holiday home, and while you might want to make money out of it, you probably still want to use it whenever suits you as well. With our hosting management service, you can block out whichever weeks you want, whenever you want. You only need to make it available when it suits you.
Furthermore, while we aim to take the hassle out of hosting a holiday let, we understand that you still want to know exactly what's going on. So we give you full transparency of the comings and goings at your property through our Client Portal, which includes upcoming bookings and financials, as well as photos following each clean so you can critique our work and be confident we're doing a good job.
If you would like to find out more about our hosting management services and how they can help you make the most of your holiday let, you can book a call with our team here and we will get in touch at a date and time that suits you. Or, visit our homepage at www.passthekeys.co.uk