Lets face it, Belfast hasn't always had the best reputation. Fortunately, with every tourism accolade the city receives the less this outdated mindset persists. Belfast is a city that has undergone dramatic transformations.
Who would've thought that one day tourists from all around the world would be stepping off massive glitzy cruise ships in order to buy a ticket that will take them up the Falls and Shankill in a bright red (OPEN TOP!) bus. Nobody, that's who. They'd have thought you stranger than a three-pound note. But not anymore, now Belfast is seen as one of the coolest cities in Europe and we're going to tell you just why it is a great place to short let.
Tourist Attractions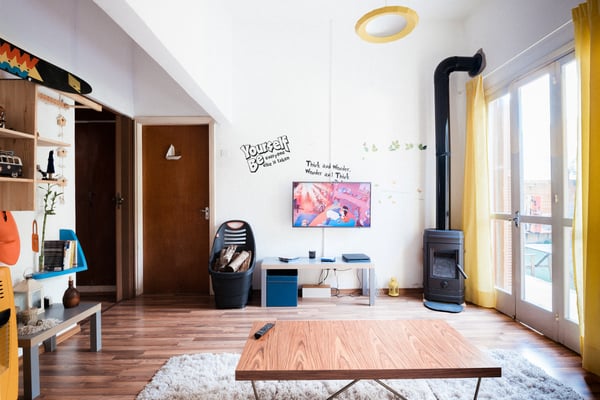 Let's start with the obvious – Belfast now has some world-class tourist attractions. The world-famous Titanic Museum is the standout and people come to Belfast from all over the world just to visit this museum. Some of those currently short-letting are jumping on the Titanic theme and completely kitting out their property in memorabilia.
People are also drawn in by the Crumlin Road Gaol experience/museum which honestly is a fantastic addition to any Belfast itinerary, as it explains the colourful history of the city through its penal system (they also run scary ghost tours!).
In addition to the many museums, tourists are now attracted to Belfast because of the recent 'Troubles' and line up to enjoy one of the many black taxi tours that meander through the once no-go areas of the city to learn about our recent history from those who lived through it.
There are of course many many more attractions (not to mention all the delicious eateries and characterful bars) which all serve the purpose of enticing visitors to visit our brilliant city. This of course in turn leads to many opportunities when it comes to short-letting your property.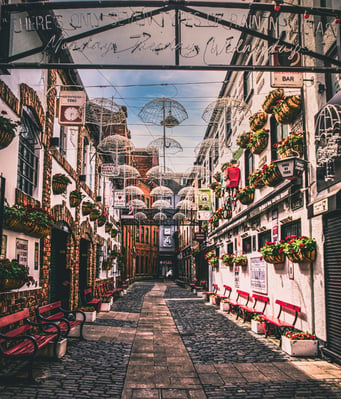 Business
Belfast is booming when it comes to business. Whether it is a tech executive travelling for meetings, consultants coming to oversee mergers, a visiting doctor to one of the hospitals, a conference at the Waterfront Hall, a visiting lecturer to Queens University, or an entire TV crew coming to film the follow up to Game of Thrones, the business sector needs short-let properties! Nobody coming for an extended period of time wants to be holed up in a hotel, they want the freedom and space that comes with a house or an apartment. The demand for short-letting exists just as much from a business perspective as a tourist one and Belfast property owners can create the supply by venturing into the short-let market.
Northern Ireland – A Small Country
When it comes to short letting in Belfast, being in such a small country is definitely a plus. Whereas in other countries, it is necessary to uproot every few days in order to explore, in Northern Ireland it is very easy for a visitor to base themselves in Belfast for the entire trip and use the fantastic roads /public transport / organised tours to get around. Nowhere in Northern Ireland is further than 1.5 hours from Belfast so it really is a perfect launch point for those staying in short let properties to make the most of both city and countryside.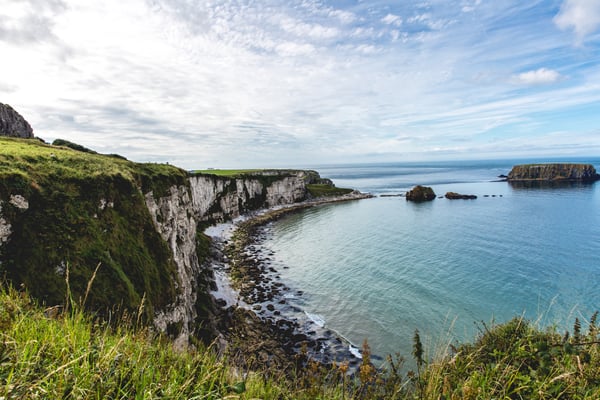 Keen Property Prices
There are always exceptions but compared to most capital cities (or cities in general), Belfast has exceptionally good property prices which makes starting a short let venture much more affordable. This includes apartments and houses in and around the city centre, which of course is where most visitors to Belfast want to stay. It can therefore be seen as a method for good income and a good investment as this expanding sector expects property prices to continue rising. Here at Pass the Keys, we are happy to provide advice and suggestions on the short-let property industry in Belfast.
Year-Round Market
Compared to many cities, Belfast has a relatively stable annual visitor market. That's not to say the short-letting game doesn't have its ups and downs, but these peaks and troughs aren't as pronounced as other cities. I mean lets face it, nobody is coming to Belfast for the weather anyway.
Pass the Keys Are Here!
The most important reason why Belfast is a great city to operate a short-let property is of course that Pass the Keys now operates in Belfast and we can look after your short-let property on your behalf! With 4.7/5 on Trustpilot and the only professional co-host of Airbnb operating in Northern Ireland, we know you'll love the complete end-to-end management service we provide! Enjoy the benefits of short-letting without the hassle :)
Pass the Keys
028 9124 8400