Ask anyone on any street in Belfast why they think people might Airbnb their home and you can be sure that the most popular answer will be financial – that people do it only to make money.
In fact if you happened to find yourself on The Chase, the answer "to make more money" would be sure to earn you very few points. While it is of course true that the potential for home-owners of Belfast to make more money exists with short-letting, the aspect that attracts more and more people to it is actually the flexibility it provides.
Here we will look at some types of hosts associated with Pass the Keys Belfast who certainly make use of this flexibility.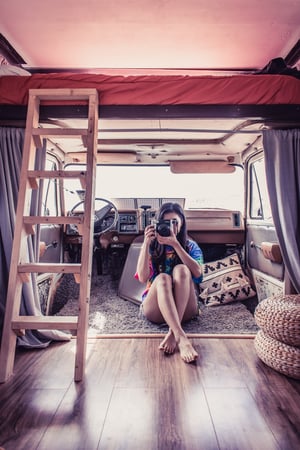 The Digital Nomad
Something of a recent phenomenon, the digital nomad is someone who can pack up their laptop, head to far flung destinations and, so long as there is good internet, can work just as effectively as they could at home. I mean, who wouldn't want to swap a wet and grey Belfast winter for some tropical sunshine and Rum Punches in the Caribbean?! The great thing about the digital nomad is that they are often without lots of possessions and can relocate at very short notice. Their situation might look like this:
Sunday – Sitting at home watching TV, receives message from Pass the Keys that a 2 week booking starts on Wednesday, books flight to Thailand.
Monday – Packs up personal belongings and stores them in locked cupboard.
Tuesday – Catches flight to Koh Samui, Pass the Keys has organised a last minute clean and linen supply at property.
Wednesday – Guests check in for two weeks.
Thursday – Works from Thailand and doesn't even think about his apartment in Belfast as it is being fully looked after by Pass the Keys. Posts on Instagram, making everyone incredibly jealous.
The Retirees
More and more retirees from Belfast are buying properties abroad in the hope of spending 6 months every year in some sunshine. For that other six months (or even for a few short breaks within their time abroad) they will want to come home and so don't want to sell their property. Traditional long-letting is once again not possible and so they look to short term letting.
In this case, Pass the Keys Belfast only opens the calendar for the 6 months they are away and in addition, if they want to come home during their time abroad (say for little Billy's birthday party or some other event) all they have to do is block off the calendar using their Pass the Keys dashboard.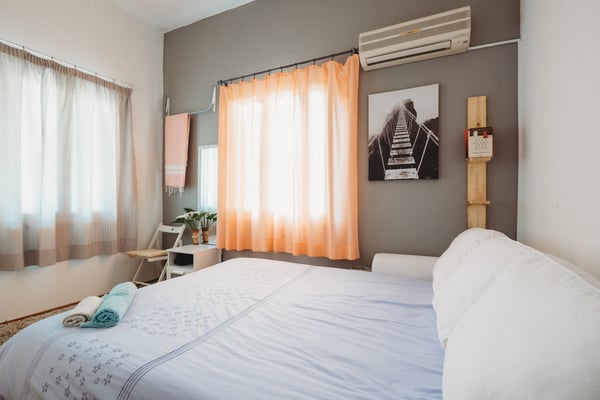 The Time-to-Time Returner
Probably the most common situation in this whole article is the Time-to-Time Returner - and for good reason. Everyone in Belfast knows someone who works away – whether this is in Dublin, London, Edinburgh or even further afield – but still owns a property in Belfast. Now this type of host still has a lot of ties to Belfast and likes to come home for any occasion – Second cousins 33rd birthday? They'll be there! Instead of having to rent somewhere every time they come home, they simply block off the calendar on their Pass the Keys Dashboard and voila! They have their own beautifully decorated and spotlessly clean home to stay in.
Reluctant Long-Letter
If the Time-to Time Returner is the most common, then the Reluctant Long-Letter is definitely the fastest growing sector here. This is a home-owner that has previously long-let their property in Belfast but with less than ideal results. Current hosts from this sector have come to Pass the Keys Belfast for our short-letting expertise because they personally found that their long term tenants had not looked after their property in the way they would have liked. They found that at the end of tenancies, the property needed lots of work done as items had been damaged or issues had festered instead of being seen to.
Rightly so, the balance of power weighs heavily in the favour of a long-term tenant but in short-letting the balance of power is more, well, balanced. Pass the Keys vets each occupant and we set house rules that must be adhered to otherwise we have the right to cancel the booking. The fact that cleaners are going in after stay and maintenance issues are being seen to almost immediately means that this type of home-owner no longer has to worry about those issues that made him a reluctant long-letter in the first place!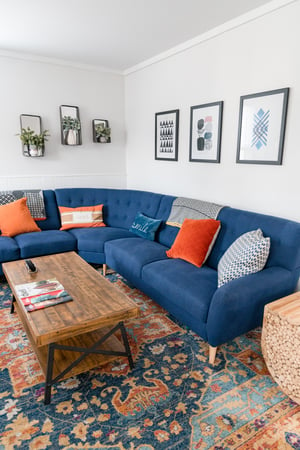 The Seller
This is a really interesting one and is a sector that we did not even think of marketing to at the beginning – it kind of just evolved naturally! This is someone who either has their house on the market or wants the option to sell if the need or desire arises. Once again, long-letting is obviously not possible – this home owner needs flexibility. If a home-owner has his house on the market in Belfast, then going down the short-letting route is ideal. As with all cases, they will have to make sure it is Airbnb-ready and is fully kitted out with everything a guest needs.
But, and this is really cool, the benefit of this isn't just generating income while the house is on the market, but it also has the effect of pushing their property price up! If the same stream of buyers are walking into an empty property and a fully furnished property that is professionally cleaned after every stay, which scenario is more likely to create a bigger demand and thus a bigger price? I suppose this is a reason why people dress houses in LA before marketing them (Selling Sunset anyone?).
Also, because the key handover is usually a few months down the line, you can keep short-letting until that date and if you don't need the furniture I am sure a deal could be reached with the new owner! Win-win
So there we have it, although financial success is often seen as the only reason for short-letting, the flexibility it gives to home-owners is often just as important if not more so. Pass the Keys is the highest rated short-letting management company on Trustpilot and we are the only official Airbnb co-host operating in Northern Ireland. By using Pass the Keys and availing of our complete end-to-end management you can also enjoy that flexibility and really get your property working for you and to suit your lifestyle.
Get in touch with Pass the Keys (Belfast) by sending us an email at belfast@passthekeys.co.uk.
Alternatively, give us a call on 028 9124 8400 or use our free online calculator to see how much your property could earn.