There are many beautiful sites and cities in the UK with amazing markets, there's too many to mention so we've narrowed it down to top 4 cities where you can start your Christmas shopping as well as just enjoy your Christmas break in the UK.
London
Being one of the most popular cities in the world, London had to be a must on the list. There are many tourist attractions, you can't deny that. One of the things that make London such a great city is how multicultural it is, every corner of the street you turn to, you'll feel like you've traveled to another country.
A few places which really emphasis this is definitely local markets. There are many, many market stalls all across London, however, the biggest market in London which get many tourist attractions during the winter holidays definitely has to be along the banks of the river Thames. The Southbank Winter Market includes many little festive produce and artisan gifts as well as overlooking our beautiful capital city and it's attractions such as the London Eye, Houses of Parliaments, Big Ben and St Pauls.
Edinburgh
Another great city to visit definitely has to be Edinburgh, the heart of Scotland and the capital city, home to Scotland's crown jewels and the Stone of Destiny. Edinburgh has been announced the world's leading festival city, so it has to be on your list as one of the best cities to visit. Edinburgh makes sure to make their Christmas Markets as traditional as possible, with different crafters, artists and gift shops which will definitely get you into your Christmas spirits. The Christmas Market in East Princes Street definitely has a splash of Scotland's culture as well as making one of the unique Christmas markets to visit.
Glasgow
The home to Scotland's Opera, Scottish Ballet and National Theatre of Scotland as well as Glasgow's thriving music scene, you can not put this city in your lists of visits!
If you're visiting Glasgow, for a gastronomic treat, delicious food and of course a wide range of festive the Christmas Market in St Enoch Square is definitely a must place visit during your holiday visit. Including a very welcoming bar to add to the festival atmosphere, with two new German bars, serving traditional beers and a beautiful German windmill.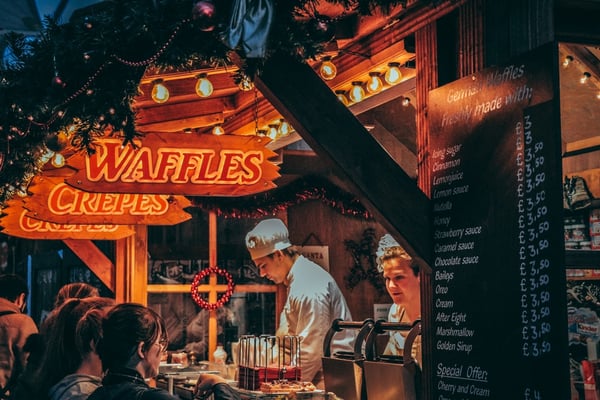 Bath
Bath is definitely built for a relaxation and has been one of the best destination places since the Roman Times, with their stunning Georgian architecture. Obviously, the main attraction to this city is definitely the Roman Baths with the modern Thermae Bath Spa which you can bathe in.
However, during the winter holidays, sure you can bathe but what you still want to feel festive and Christmassy, luckily Bath has their award-winning market surrounding the Roman Baths and Abbey boasts. With 200 traditional stalls selling artisan pieces, unique clothing, foods and drinks and of course include a variety of festive performances.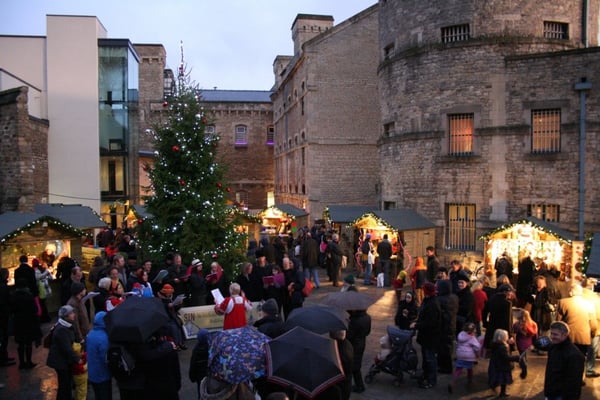 Wherever you go in your Christmas break in the UK, staying at a short-term rental, Pass The Keys will make your stay as enjoyable as possible and it has never been easier. Offering you 24/7 guests support as our main priority is making sure you as guests get the best experience where you are able to arrive at the property at any time. We ensure to make you feel right at home wherever you stay. So if you're thinking to visit any of these cities why not book a short-term rental property? We operate in the best cities where you can relax in your Christmas break.
However if you are looking to rent out your vacant property instead, while you go on your Christmas vacation, we'll be sure to help you start earning while you're on holiday via short-term letting to other vacationers.