If you're looking for some egg-citing family-friendly activities in the Easter holidays, Bath has a huge range of entertainment and events.
From Easter egg hunts to Easter crafts and lots more, for all scales of budget!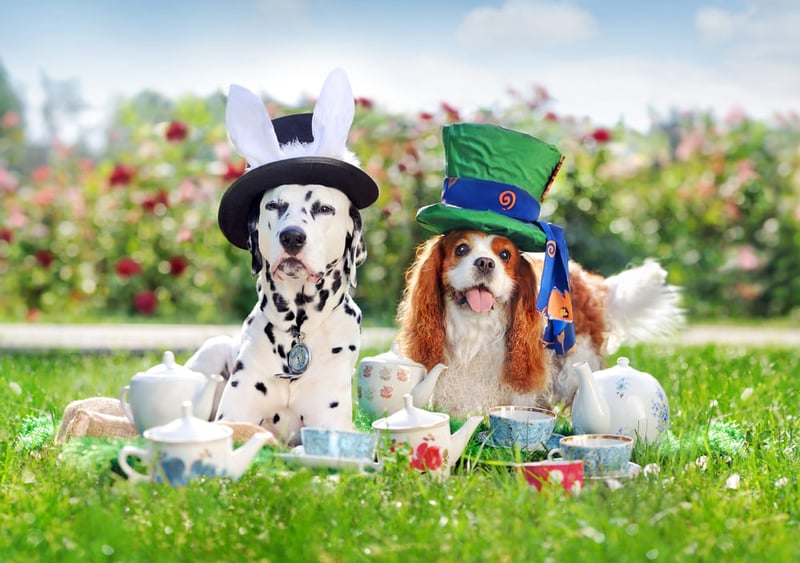 As Bath parents (and owners of Bath franchise Pass the Keys), we want to ensure you get the best out of our city when visiting. Whether you're travelling far, or if you're local like us; we want to share our egg-cellent family-friendly things to do, and places to go.
1. Easter trail with baby animals and luscious homemade ice cream – Palette and Pasture, Frome
Between 1 and 10 April, the Easter trail is open; lambs, calves, piglets, bunnies, and ponies are waiting to meet you. Pick up your activity sheet, and pop on your Bunny Ears and hop off around the farm to see how many eggs the hens have laid! Complete an activity sheet, work out the magic number to visit the Easter Bunny at his Burrow and collect your Easter Treat. This event is ticketed, to buy your tickets here.
2. Easter Crafts – Fox and Kit Parent-Friendly Café, Bath
There are two special Easter editions of the popular Crafty Kits sessions; on 7 and 14 April. Aimed at children between 2 and 10ish, the crafts are for all abilities, ages, and attention spans. The session includes at least one guided craft activity, with all of the materials and equipment provided, a break for a small snack for each child and story time with an on-theme book. Booking is essential as these sessions sell out fast.
3. Good Friday Easter Trail – Newton Farm, Bath
Hop over to Newton Farm for some Easter fun! Fill your bag with eggs and take away your own Easter goodie box. You can also have your photo taken with the Easter Bunny, meet the animals, and have your face painted. Due to the popularity of last year's event, pre-booking is required.
4. Week-long 'Enchanted Easter' events – Avon Valley Adventure Park, Saltford
Plans have been hatched to create a day filled with fantastic fantast and mythical magic – more than you can sprinkle with fairy dust. Including an animatronic and interactive dragon roaming the park, a fairy trail of fairy houses, an enchanted name trail, a daily changing golden egg hunt, slime and wand making. Head to the website for all details, dates, and ticket information.
5. Week-long 'Easter Eggcitement' – American Museums and Gardens, Bath
Throughout the school holidays the American Museum is hosting an Easter garden trail full of eggcitement! Hunt for creative and colourful egg installations throughout the gardens, and answer the simple quiz to complete the fun trail, with a chocolate treat at the end. There are also creative Easter activities at the crafting station each day, with storytelling and face painting on certain days. Booking is not essential, and the trail will run from 1 to 16 April.
6. The coolest day out Mad-Hatter style – Longleat
Head down the rabbit hole this Easter with a special Alice in Wonderland event. From 1 - 16 April, wander into Wonderland to join Alice, The Queen of Hearts, and the White Rabbit for an immersive experience full of twists and turns.
Challenge your friends and family to a game of mini golf, celebrate an un-birthday to remember with The Mad Hatte, and get creative making origami roses for the Queen of Hearts. If you discover the grounds, be sure to look out for nine giant Easter eggs. Each one has a letter and an Alice in Wonderland riddle for you to solve. Crack the code to receive your special treat. For more information and to purchase your pass, head to the website.
7. Glow in the dark egg hunt – Cheddar Gorge and Caves, Cheddar
The glow-in-the-dark egg hunt returns to the Cheddar Gorge and Caves this Easter; and it's a glowing egg hunt with a difference! Take a stroll through the Easter bunny's underground magical woodland, where the flowers are blooming, the trees grow tall, and the glowing giant eggs are plentiful. Using a trail sheet to find your way through the cave, your task is to crack the mystery code the Easter Bunny has left behind. Unravel this Easter enigma and you'll receive a yummy treat! Booking is essential, find more information here.
8. Easter weekend festival – The Newt Gardens, Bruton
For Easter Weekend, The Newt will host a range of family-friendly activities across all four days that highlight the skills of their gardeners, farmers, and bakers - including a Childrens' Garden Tour, Storytelling workshops, Printmaking workshops and Lamb Feeding Demonstrations where you'll meet the farmer and learn more about their flock. There is also an Easter Trail between 1 and 16 April - set off around the gardens, to find the bunnies and claim your prize. For more information head to the website.
9. Basket weaving and activities – No1 Royal Crescent, Bath
This Easter, heritage skills are being kept alive with Easter Basket weaving drop-in sessions throughout the holidays. Learn how to weave with colourful ribbon and wool and take home a basket ready to store all your eggs in! Afterwards, take the Conservator Challenge - follow the investigation trail round the house to find museum pests and hazards and stop them in their tracks! Entry and activities are free for children (accompanied by a paying adult) throughout the Easter holidays. No need to book, more information including dates can be found here.
10. Easter Adventure – Dyrham Park National Trust, Bath
The whole family can get involved this spring, with an Easter trail. Put on your bunny ears and complete the ten themed activities around the gardens, before claiming your chocolate egg. The trail takes place between 1 and 16 April within the gardens. Booking is not essential – more information can be found here.
A bit about us
Choosing where to stay can be overwhelming, particularly in a city like Bath with its many options. Almost every street in Bath is adorned with homes that are hosted by various holiday-let agencies, and holiday management companies. But this choice allows you to rent the best Bath has to offer; from single-bed penthouse city flats to detached family properties on the outskirts.
Pass the Keys is one of the leading Airbnb short-let management companies across the UK focused on providing a great hassle-free experience for both hosts and guests. Pass the Keys Bath is a new type of holiday let management company; a local partner of a national, growing company, with a streamlined hassle-free management system that allows homeowners to maximise their property assets.
Recently expanded into Bath, Pass the Keys offers a full end-to-end short let management service for Bath homeowners wishing to maximise their earnings on their properties. We are the only holiday let company that offers such a comprehensive holiday home management service in this area. We pride ourselves on delivering a quality Airbnb management service that gives hosts peace of mind that their property is safe with us.